SARAH LORRAINE VAN RADEN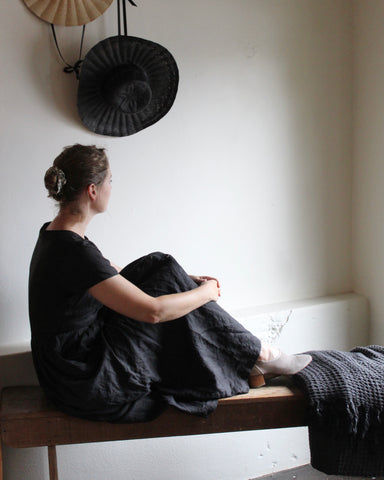 Sarah Lorraine Van Raden, owner and designer of Notary Ceramics based in Portland Oregon, creates functional and minimal ceramics with an emphasis on timeless design.
She is inspired by growing in the countryside of Oregon surrounded by nature and plant life. Her vessels hold the flowers and foliage that she and her two young daughters collect on their walks and adventures. They fill the small bowls around the house with mossy twigs, sparkly rocks, dried leaves and other bits that they find beauty in.
A self proclaimed romantic, Sarah's practical side emerges while making vessels that serve a distinct purpose in the home, created with the intent of living a long life. From baking bowls to dinner plates, candle holders to match strikers, each of these pieces is meant to stand the test of time.
To find out more about Notary Ceramics visit their website.  Shop the Coclico Evan pumps featured in champagne mesh here.