Bon Voyage
Diana Haber
October 27, 2022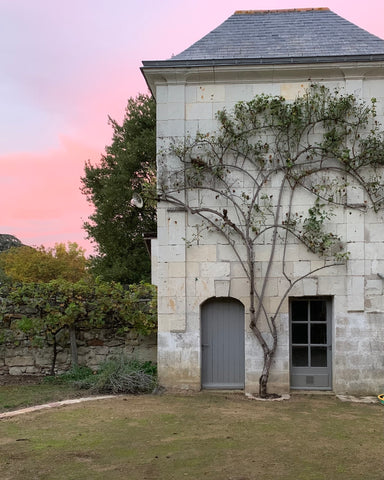 Photographic evidence of seven glorious days spent treasure hunting, castle shopping (yes!), and eating my way through Gennes-Val-de-Loire. And, of course, my pick for the versatile Fall boots that took me from NYC to the French countryside in style.
Come away with me!
-Jessica, Coclico Retail Manager
When my friend, designer Erica Tanov asked me to join her on a trip to France for a castle-hunting excursion, I jumped at the opportunity to tag along. After flying into Paris, we rented a car and drove 3 hours southwest to arrive at our home for the week, Maison D'Anjou in the small village of Treves, near Gennes-Val-De-Loire. A former 18th-century presbytery, the home is charmingly renovated with a mix of vintage furniture and art arranged with a thoughtful intention that felt both liveable and luxurious. The house was built in tufa stone which is an important part of the Loire valley's cultural identity and can be found in its innumerable castles, abbeys, towns, and villages.
Situated on a beautifully landscaped property we immediately were drawn outside to wander around the wide variety of trees and plants. A beautiful vegetable garden provided food for cooking meals. Across the garden and over a small wooden bridge is a heated pool.
The Tower of Treves, built in the 15th century, provides a majestic view right outside the gate. While the tower is not able for touring, it is situated adjacent to the Saint-Aubin de Trèves church built in the 12th century, which is open to the public.
Local sites included the studio of artist
Richard Rak
situated in a hillside cave and treasures found at the Sunday Brocante (flea market) in the nearby city of Saumur.
While at home in NYC, castle-dwelling seems like the stuff of fairy tales, in France, these amazing properties are for sale and it's distinctly possible for dreams to come true!
On the market for the same price as a 2-bed in NYC or LA, this castle in could be yours!
Thanks for traveling along with me. Please see below for my boot selection for this fall getaway.